I've watched less and less football over the years. I usually don't watch unless it's the Titans or Vols. That said, I had no interest in watching the Super Bowl, but I'm glad I did.
A friend invited me to watch the game at his house and I spent the morning talking myself out of going. We hadn't had a good morning and deciding not to go would have been easier. I wouldn't have to think about going all day. I tried every excuse. I don't care about the game. It starts so early. I don't want to drive there. I don't want to drive home. I don't deserve to have fun. I'll get pissed when the Patriots win.
I'm so glad I went. It was the first time in a year I hung out with two of my best friends. I wasn't even awkward.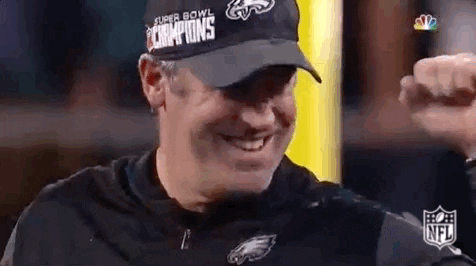 It was like we'd been talking every day for the past year. And the Patriots lost!
One other thing. I'm going to start drawing the featured images for my blog posts. Other than a select few, I hate searching for images. I can't draw, but this seems like a fun idea at the moment.
As you've no doubt seen, I attempted a football helmet for this one. Going back to my last post, now I'm thinking about Hannah's nickname for Clay.