Judah and Tamar
Judah moved to Adullam to stay with a dude named Hirah. He married a Canaanite woman. She gave birth to 3 sons while they lived in Kezib. Judah arranged for his firstborn son, Er, to marry a woman named Tamar. When the marriage official asked if anyone objected, God killed Er because he was wicked.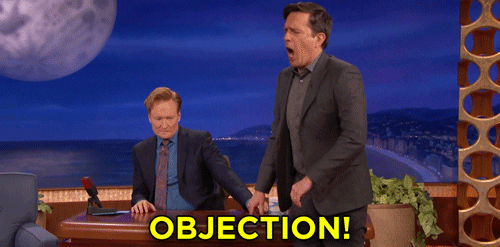 So Judah urged Er's brother, Onan, to marry Tamar since the law requires the brother of a deceased groom to marry the bride. "You must produce an heir for your brother."
But Onan didn't want a child who wasn't his own heir. So whenever they had sex, he pulled out.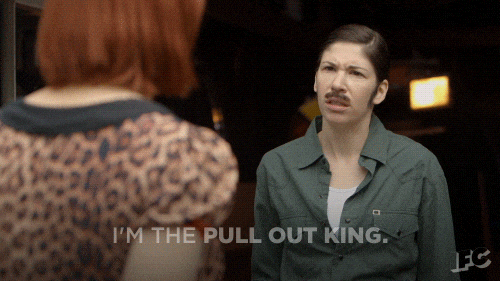 But God considered it evil for him to deny his dead brother a child, so he killed Onan. Even though he thought Er was wicked, which was why he killed him in the first place.
Judah told Tamar, who he still considered his daughter-in-law, "Go live as a widow with your parents until my third son, Shelah, is old enough to marry you. Third time's a charm." Strange considering age really was nothing but a number back then. But Judah didn't intend for this to happen because he was afraid Shelah would die too.
Judah's wife died. After mourning, Judah and Hirah went to Timnah to supervise the shearing of his sheep. Someone told Tamar, "Look, your kinda-sorta-almost-twice-father-in-law is going to Timnah to shear his sheep."
Tamar knew that Shelah was a big boy, but no marriage proposal had come. So she disguised herself with a veil and waited on the road to Timnah. Judah thought she was a prostitute and asked her to do something strange for a piece of change.
"How much will you pay to sleep with me?" she asked.
"I'll send you a young goat from my flock."
"But what will you give me to guarantee that you will send the goat?"
"Like what?"
"Leave your ID and walking stick with me."
Judah agreed and they had sex. She became pregnant.
Later Judah asked Hirah to take the goat to the prostitute and to pick up his collateral. But he couldn't find her. He asked some people about the prostitute but they had never seen one.
Hirah returned to Judah and told him.
"Then let her keep my stuff," Judah said. "I did my part and sent the goat."
About three months later, Judah was told Tamar had acted like a prostitute and was now pregnant.
"Bring her out and let her be burned!" he demanded.
But as they were taking her out to kill her, she asked "The man who owns this ID and walking stick is the father of the child. Look closely."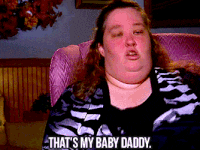 Judah recognized them immediately and said "She is more righteous than I am." Judah never slept with her again.
Tamar was carrying twins. One of the babies stuck his hand out of her vagina. The midwife tied a scarlet string around his wrist. But then he pulled his hand back in and his brother came out first. He was named Perez. The baby with the scarlet string was named Zerah.